The Office for Gender Equality of the University of Zurich at the European Conference on Gender Equality in Higher Education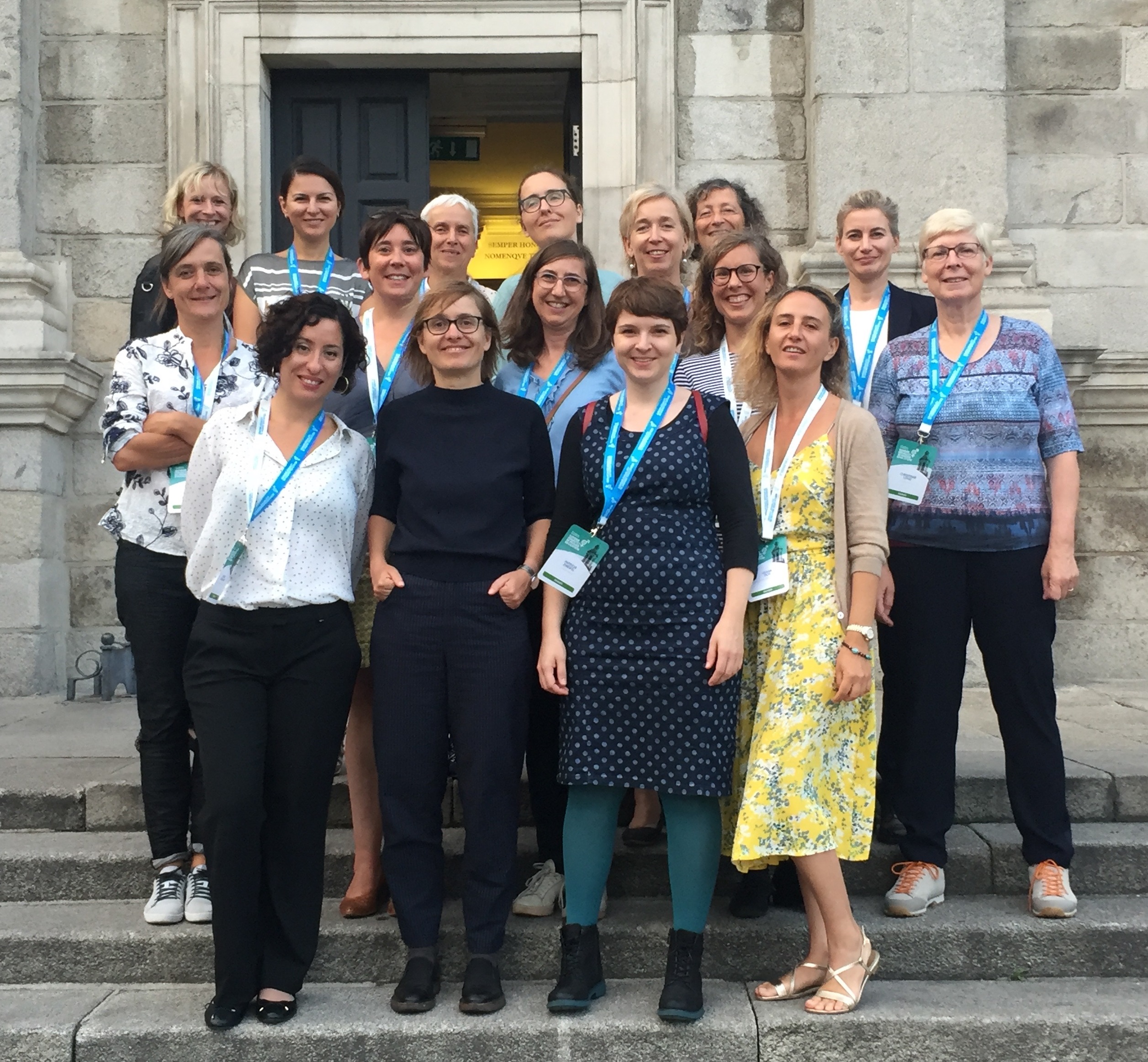 At the 10th European Conference on Gender Equality in Higher Education in Dublin, 20–22 August 2018, UZH contributed in different sessions about their aims, strategies and various projects in the field of gender equality.
The Gender Equality in Higher Education Conference has been an international expert forum of gender equality practitioners, researchers and administrators for 20 years. This year, the Trinity College in Dublin welcomed the participants from more than 30 countries with the overall topic Gender in academia and research: Countering persistent and emerging challenges to equality.
Dr. Christiane Löwe, Head of the Office for Gender Equality, University of Zurich, moderated the panel Towards Bias free Professorial Appointments – Different Approaches and Measures at Swiss Universities. Several Swiss Universities were participating and discussing swisswide relevant working fields on Equality in Academia: The Universitiy of Basel, the Universitiy of Bern, the University of Lausanne and EPFL, École polytechnique fédérale de Lausanne.
Dr. Beate Böckem, Project Manager, CHESS - Center for Higher Education and Science Studies, UZH gave an input on New organizational models for flexible work arrangements. Ideas for interlinking higher education with shifting cultural values.
PD Dr. Nina Jakoby, Project Manager, UZH Office for Gender Equality, presented Implementing the EU Concept OTM-R (Open, transparent and merit-based recruitment of researchers). Rationale, toolkit and measures at a Swiss university.
Both projects are part of the current University of Zurich's Gender Equality Action Plan 2017–20.
For the University of Zurich, the Conference was an excellent opportunity to make their projects visible and to exchange ideas with experts from all over the world. The upcoming 11th Conference in 2020 will be hosted at Madrid.
Pictures
Trinity News
Minister Mitchell O'Connor opens Major European Conference on Gender Equality in Higher Education